The Egg-erotic Universe- Was it a Big Bang?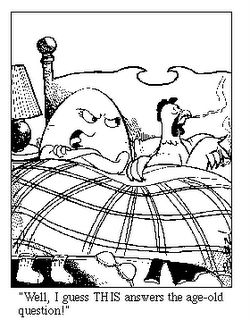 I found
this
while looking at more info on the
Ekpyrotic Universe
. If you remember the last article, or if you've read about it elsewhere, you know that the claim is that the Universe is cyclical, and infinite.
Note that the cosmological principle also implies that the universe has no boundaries and no center (if it had, that would violate the assumption of homogenity and isotropy), hence the plane as well as the saddle have to be imagined extending into infinity! (the surface of a sphere has no boundaries, even if it has only a finite size, and no center). So if the universe has negative or zero curvature, and the cosmological principle indeed holds, it has to have an infinite size. In contrast, if the curvature is positive, the size of the universe is finite. It's hard to believe, but despite research going on about this for decades, so far we still don't know which curvature our universe really has - and so we still don't know if it has a finite or an infinite size. - Read the rest here.
Now do you get it ;)